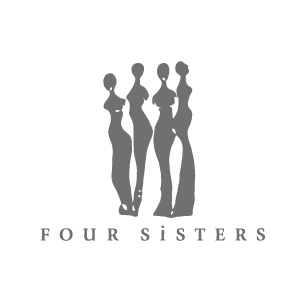 Four Sisters' romance with the grape began in the mid 90s. Inspired by his four beautiful daughters, renowned Australian winemaker Trevor Mast set about creating a wine that was stylish, sophisticated and modern; a reflection of our world today. It was Trevor's desire to create a range of wines that his daughters could enjoy with their friends and which the younger generation of wine drinkers could relate to and embrace.
About Us
Headquartered in Melbourne - one of the most liveable city in the world, Riversdale Fine Wines(RFW) is an omni-channel fine wine expert specialising on premium wine brands from wine regions throughout Australia, including well-known and hidden treasure regions. Our offices in Melbourne, Adelaide, Shanghai and Guangzhou, give us first hand and latest market intelligence on the ground, directly from suppliers and consumers and also enable us to provide top quality trading and integrated logistics service.
At RFW, we have made promoting premium Australian wine our mission since inception. We strive to provide the most comprehensive and brand orientated marketing and education strategy for brands both small and large, covering online and offline channels. Our RFW Club has been providing educational experience and tailored service to consumers through events in various formats. We have been Wine Australia trade specialist for multiple years and were among the first to provide Wine Australia Education programs, Barossa Wine school courses and Rutherglen fortified Master Classes to consumers in Australia and China.
We have built a close relationship with government, our university partners, top influencers and KOLs in the industry to promote premium Australian wines. In 2017, Riversdale Fine Wine was awarded as the Best Wine Importer of the Year by RVF China and Best Boutique Importer by Wine100 in the following year and 2019.